Susan Sargeant, McTimoney Chiropractor based in Croydon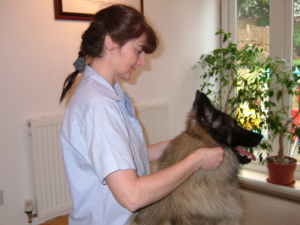 Are you looking for a safe and effective treatment for your back or neck pain? Or maybe help for one of your animals?
If so you have come to the right place as McTimoney Chiropractic method is a respected and highly regarded method of manipulation. This is why I chose to qualify in the McTimoney Chiropractic method over 15 years ago.
Hi, I'm Susan Sargeant. I have always loved people and animals, but most of all I love seeing them pain free. I'm uniquely fully qualified to treat both people and animals so you will find sports stars with both two and four legs among my clients!
I graduated from the McTimoney College of Chiropractic back in 1997 and went on to do a further post graduate diploma in animal manipulation (qualifying in 2001).
Now with many years of experience behind me, I have not only been a tutor at the McTimoney Chiropractic College but have also lectured for various organisations and clubs.
More than just chiropractic – massage and rehabilitation too
In addition to my Chiropractic qualifications I have completed certifications in Equine, Canine and Human massage and soft tissue techniques.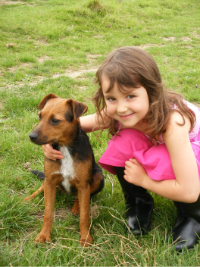 The combination of these techniques together with my knowledge of biomechanics and rehabilitation offers a unique and in depth treatment for you, your horse or dog.
I work with all types of people and animals from international competitors and working police horses and dogs to retired and aged pets as well as treating many owners and their families! I am based in Selsdon, South Croydon where I run a busy clinic for humans and small animals. I also run a mobile clinic for horses throughout Kent, Sussex and Surrey.
For further information, free spinal checks, lectures, demonstrations or appointments please call me at yourchiropractor on  07957 509594 or 0208 405 1268
Best wishes
Susan Sargeant